Custom, personalized treatment to fit your unique needs
I specialize in the building blocks of health—the elements that make the difference between being ill or well at any age. Come see me for:
Healthy Aging

We start aging from the minute we're born. But that's not a bad thing—aging can be about wellness and growing more at ease in your own skin. Together, we'll help make your aging journey smooth sailing.

Hormone Balance

Hormones are a cornerstone of how we feel. But as we grow older, that stone can sometimes start to crumble. That's okay—I can help you get your hormones back on track. You'll feel vibrant and alive!

Brain Health

Our brain health affects every aspect of our well-being. I can help treat specific neuropsychiatric conditions like depression or ADHD, as well as boost your overall mental clarity and performance.

Gut Health

Gut health is where wellness really begins. A poor diet, toxins, infection or stress can all take their toll on your gut. But clean up and support your gut, and you'll start to feel rejuvenated from the inside out.

Biotoxin / Mold Illness

I call biotoxins and mold the hidden obstacles to wellness and the root of many chronic inflammatory diseases. Using the proven Shoemaker Protocol, I can help clear out the biotoxins from your system, so you can start to heal.

Chronic Fatigue Syndrome / Fibromyalgia

Tired of doctors giving you antidepressants? So was I. As someone who recovered from an illness my doctors couldn't treat, I feel especially lucky to help my patients experience relief from debilitating symptoms.

Autoimmune Diseases

If your body is attacking itself, something is fundamentally wrong. Rather than just addressing the symptoms of autoimmune diseases like Hashimoto's or lupus, I'll dig deeper to find and treat the real causes.

Lyme Illness / Coinfections

You feel sick, but there's no obvious problem. Could you have Lyme? Lyme disease and related infections can often linger undetected in your body for years. I can test and treat you for Lyme—which can lead to a transformation in your overall health.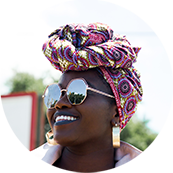 After 10 years of searching, I found Dr. Thomas and went from bone-numbing fatigue and being sick all the time to turning toward vitality and good health, with her there to see me through.
– Cathy